CDS Mess is a card game about the financial instruments involved in the 2008 credit crisis. Players create Collateralized Debt Obligations (CDOs) and use Credit Default Swaps (CDSs) to bet against the economy and set themselves up to profit once the financial meltdown comes.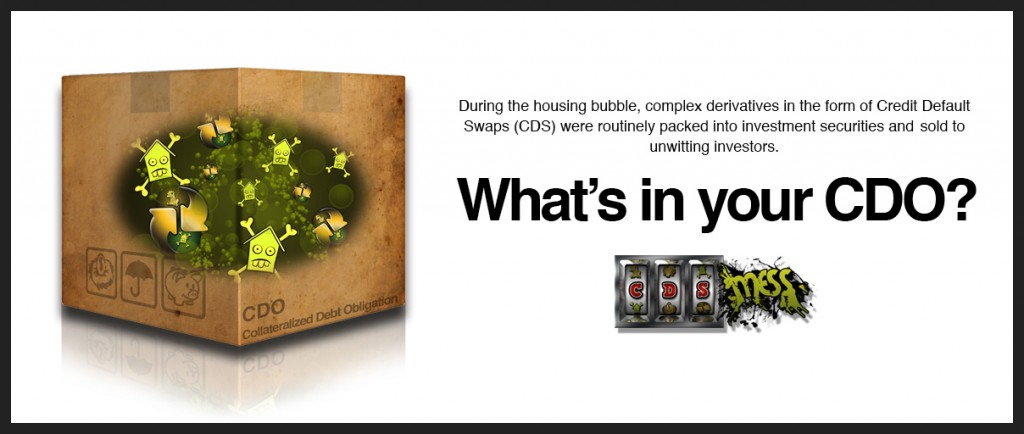 The game is a collaboration with Derek Curry and Jennifer Gradecki of Bankster Games. It was featured at the Different Games conference in Brooklyn, New York on April 26th and 27th, 2013. You can find an article about the game here.
Available for purchase now! For more information, check out www.cdsmess.com! Or go directly to our store page on The Game Crafter to buy a copy (which we price as low as we're allowed to by The Game Crafter)! Or watch the promotional video below!