My time in the Media Arts Production MFA program at UB is nearing an end, and that means I've got a thesis show coming up!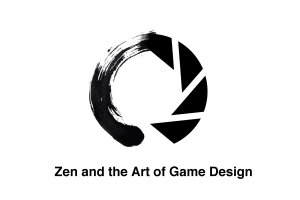 It's called Zen and the Art of Game Design. On April 13th at 5 PM, I'll be sharing my work at Squeaky Wheel, in downtown Buffalo. I'll be improvising on my electric guitar (alongside algorithmic accompaniment like in this clip) to open the show, and then I'll be giving a short talk about what it's like to navigate games as a Buddhist. After that, I'll have a number of games available for attendees to play, ranging from digital poems to experimental party games!
The event is free to the public, and there will be free refreshments. I'd be very happy if you come and see what I've been up to!
You can find the Facebook event page here. I look forward to seeing you there!